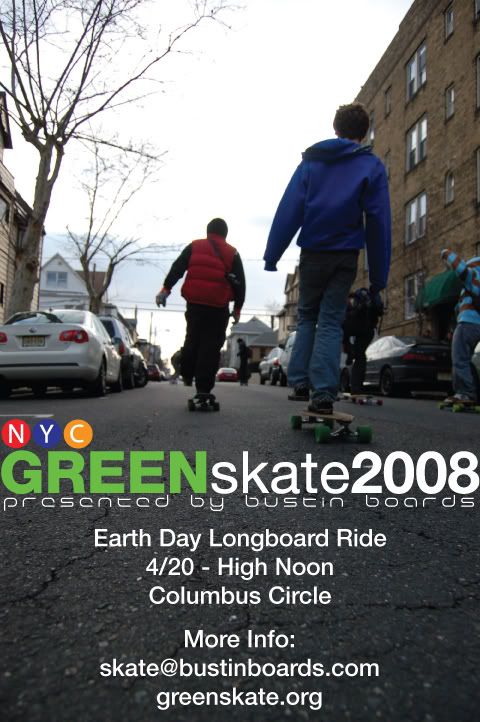 The first GreenSkate happened on April 28th 2007 promoting eco-friendly transportation and minimizing personal carbon footprints. Presented by the Speedboard and Longboard Association of Calgary, this first time event turned out 45 locals.
This year, the 2nd Annual GreenSkate will be held on April 22nd 2008 in cities around the world. This event is sure to be one of the largest multi-city events held in the longboard community.
Come out and join Bustin Boards and GardenSK8.com on Sunday, April 20th 2008 to support environmentally friendly transportation in New York City.  We will meet at high noon in Columbus Circle, Manhattan and cruise the city all day long.