" alt="Surf Rodz Trucks" />
The Action Sports world flooded San Diego August 13-15 for the annual ASR and Crossroads convention.  Manufacturers, Wholesalers and Retailers attended the action packed weekend to meet the industry leaders, talk shop and discuss new ideas and opportunities.  Thats excactly what Ryan, Rob and I were up to for the past few days.  We flew to LA last Wednesday with a plan to meet some of our partnering manufacturers located along California's Pacific Coast.  We hopped in the rental at the airport and GPS'd the www.skatehousemedia.com house to visit our DH friends James Kelly, Brian Peck, Loius Pilloni, Max Dubler and friends.  If you have been to LA you'll understand that traffic was a bitch so we rallied on down to one of our wheel factories for an R&D meeting and tour of the top secret facility.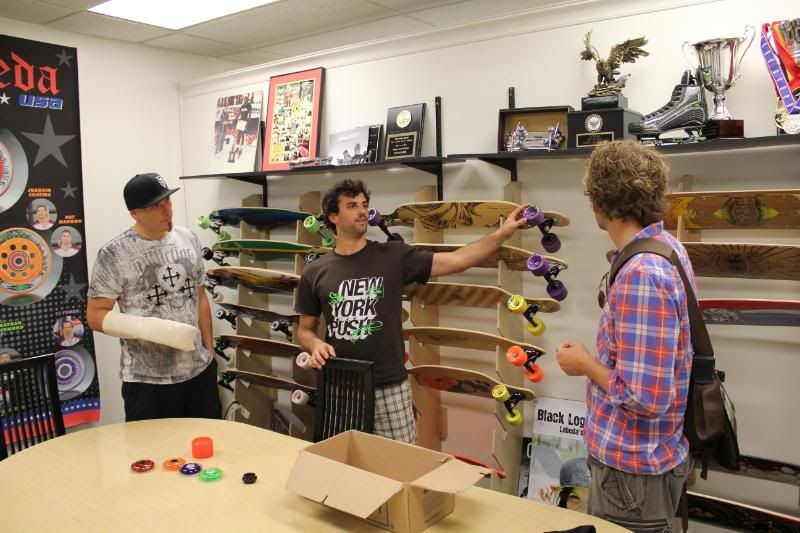 " alt="" />
Walking through the urethane factory was the nearest I will ever be to touring Willy Wonka's factory.  The operations team is well oiled and productive.  Most skate related businesses are running three shifts just to break even with manufacturing.  The size of some of the wheel machines was astonishing and the ability to create unique urethane blends, wheel shapes and textures blew my mind.  Definately stoked on visiting the wheel factory.  Afterward we discussed what we had learned over a quick Starbucks then did our research for  hotel in the Newport/Huntington area.
The affordable hotel happened to be right down by da beach, so we grabbed the Maestros and hit the streets.  Lots and lots of Sector Nine's everywhere so the Bustin's definitely turned some heads.  We jumped in the ocean, shot some video then headed to a local Irish Pub to meetup with good friend Andrew Mercado and my homie Micah Beals.  Our laid back business meeting at the pub revealed many more opportunities to fill our time before ASR on Friday.  A few beers then we skated back to the hotel for a good night's rest.  Paper, Rock, Scissors for the shared bed and we hit the ZZZZZ's.
The next morning we did some shop visits on our way to visit with some of Mercado's workplaces.  We met Andrew at an all your can eat sushi spot then headed to a thane factory he works with.  We met with the founders of the business who walked us through another amazing factory detailed to create all of my favorite things.  Very informative and productive meeting.  We discussed all things urethane and beyond…After the wheel factory we headed over to Madrid to meet with Jerry Madrid.  If you hang out with me you know how obsessed I am with the 80's pop-cult skate movie "Thrashin".  Well, Madrid is the company that "Smash Skates" from the movie is based on.  AWESOME.  Great people, great meetings, great ideas.  We discussed future opprtunities and shapes and finished with a good feeling.  Zac Maytum, founder of Venom Bushings was adding his ideas to the round table also which was pretty cool.  Thanks guys!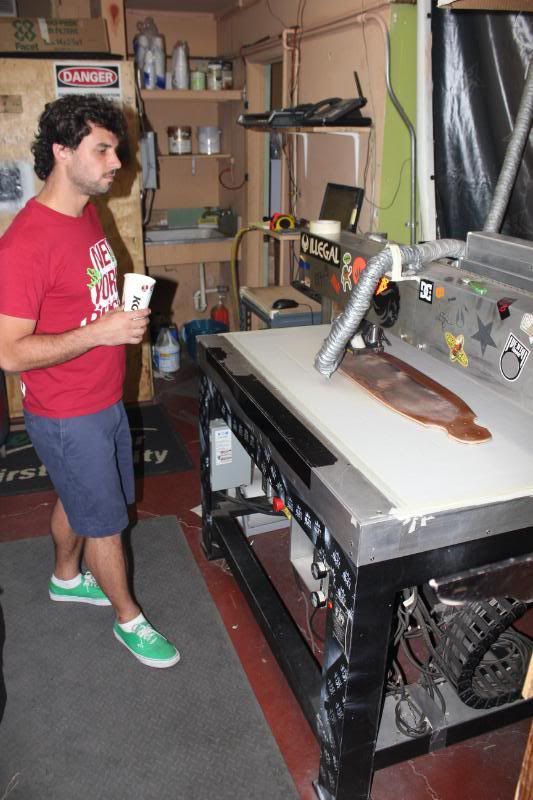 " alt="" />
The meetings of our first tour day were AWESOME so we headed down the coast for some R&R to mull over new ideas and concepts discussed.  We found a place just north of San Clemente and crashed for the night.  Early the next morning we pushed on for the opening day of ASR.  At a random Starbucks we ran into Brandon of Caliber Truck, Co.  FYI – this season we will introduce some pretty gnarly new trucks to our website compliments of Mercado and Brandon's startup truck line.  44* and 50* precision poured plates and hangers.  DOPE.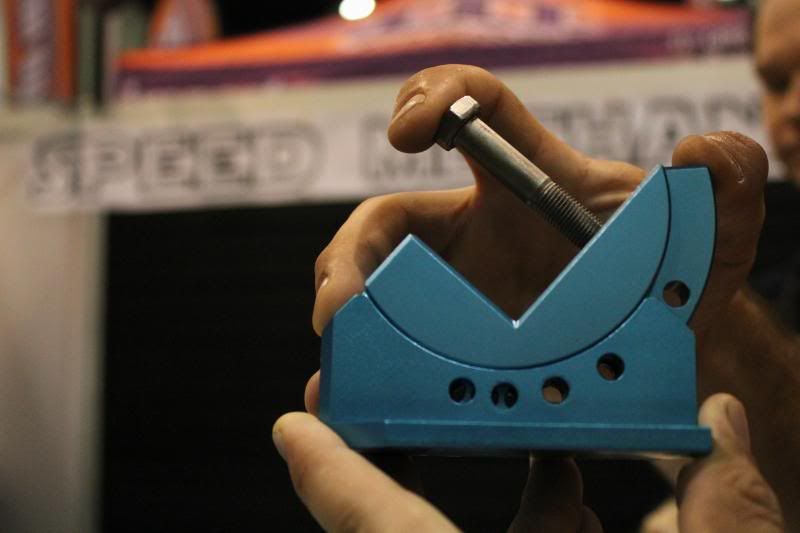 " alt="" />
A short meeting in the parking lot and we were off for ASR in San Diego.  We rolled up, checked in to the hotel downtown SD and skated around.  I LOVE SKATING AROUND SAN DIEGO.  The streets are smooth and fun and the Parkades aka Parking Garages are EVERYWHERE!!!  We skated by the Crossroads booths and met up with Mercado, James Kelly, Pablo from Loaded, the O-Tang crew, The Speed Mechanics, Holesome, Hamboard, Landyachtz, Sector Nine, Dreggs, Soul Ryde, Surf Rodz, Caliber Trucks, Madrid. and more, Michael Brooke from Concrete Wave, Jack Smith from Skateboarders Journal.  Itching to skate, "WILD IN THE STREETS" to the pub to meet with Ebasil and Malakai from www.Silverfishlongboarding.com.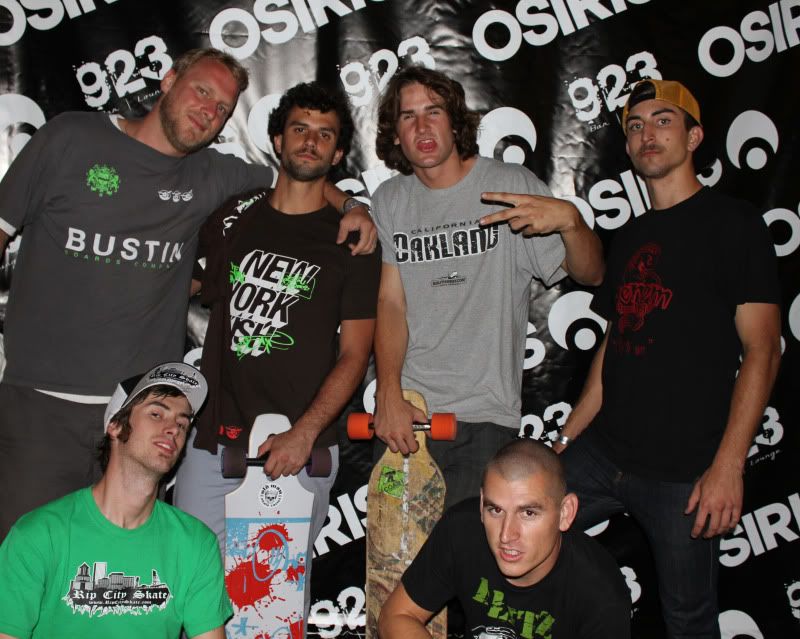 " alt="" />
WILD IN THE STREEEETS!!!  Our crew shredded the SD streets like never before.  Every company has riders that have a unique riding style and we complimented each other well.  This has to be the most epic skate of my life.  We felt like we were in the movie Thrashin', we were going CRAZY!  I don't know if I have ever skated so carefree and dialed in.  Felt awesome to skate with these guys, especially since we were in the city limits….NEW YORK!  It felt great.  After we joined the Soul Ryde boys for free beer at their friend's club.  Fun, fun times.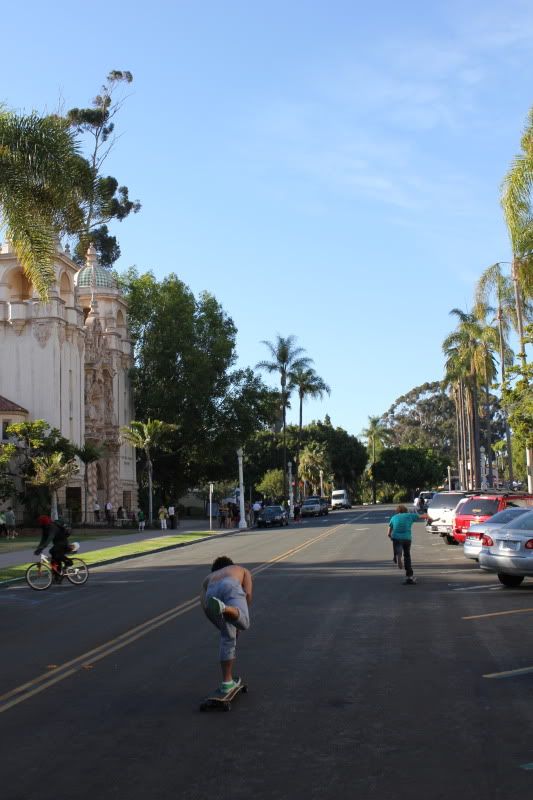 " alt="" />
The next morning we started early and hit ASR and Crossroads for a good hands on product experience.  Awesome.  We met with all the companies we admire and more and were in and out of great meetings.  Cool to share so much stoke of what we do for work.  We're all peas of the same pod.  I was super stoked on the Electric Skateboards.  They are fast and so familiar to my skate style.  AWESOME.  There were best trick contests, huge half pipes, and demos at every booth. AWESOME.  After the show we busted out to the Soul Ryde shop to check out their facility.  AWESOME.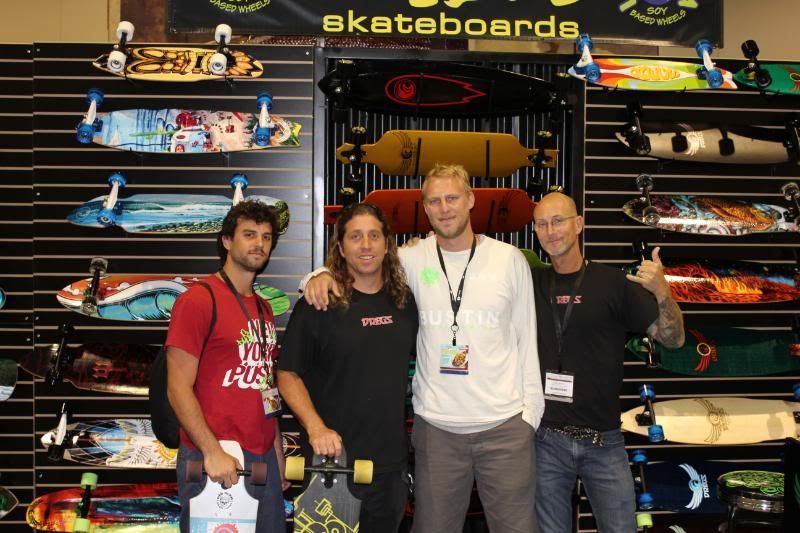 " alt="" />
After everything we had dinner with friends then went Parkade trolling through most of the SD parking complexes.   The skill level of the riders was insane and amazing to feel as we skated as a pack.  I love the parking garage and will be hosting a race in Michigan in 2 weeks.  STOKED!!!  We spent the evening with the Landyachtz boys and I realized once again how I feel half Canadian because I grew up in Michigan.  Love those guys.

" alt="" />
The next morning was the DH event in San Clemente so I got up early and did the hour drive.  My first job in NYC was the grand opening of Rainbow Sandals NYC which was born in San Clemente so the trip was nostalgic.  I missed the comp but did visit the factory (closed sunday) and I spent a few hours lounging on the beach at the Clemente surf break.  AWESOME.  An hour drive back and I hit the San Diego Zoo with Ryan and Rob.  We skated from the hotel which was uphill and exhausting but exhilarating to see so much of San Diego.  Cool city.  The zoo was DOPE.  We walked in and went directly to the sky cars to the top of the zoo.  AWESOME.  It was like riding above Jurassic Park.

" alt="" />
After, we skated an epic 4 mile DH section to the bottom and city center of SD and met up with Ari from SkateUSA and shared a lot of ideas among us.  Very beneficial for the evolution of longboarding.  After, Ari and I hit garages for hours and I wish I never had to stop.  The next day was breakfast, room cleaning, final tours, and off to the SD airport to fly home.

" alt="" />

" alt="" />