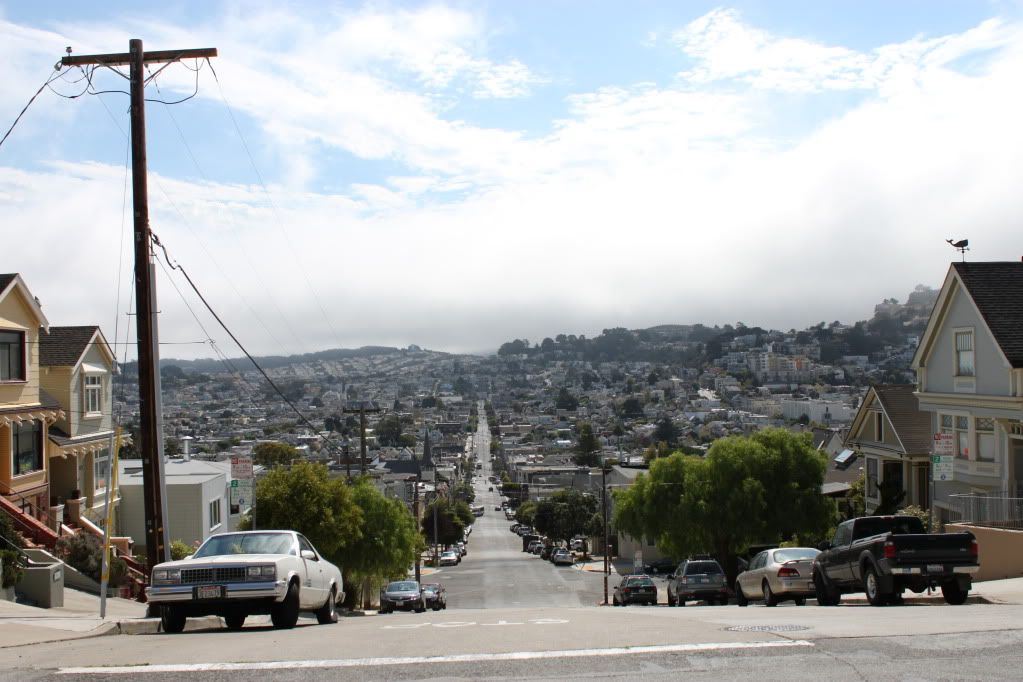 I didn't really know what to expect when I headed out there this time equipped with  my Maestro w/ the new Rat Rod Blue Boca's.  Might I add…wow.  My favorite wheels hands down.  Not only did I bring my board but I brought a new maestro for my best friend Tracy!!    I have been to San Fran before without it  looking at every hill day dreaming. (I know no excuses…)  Either way I was very excited to be back!!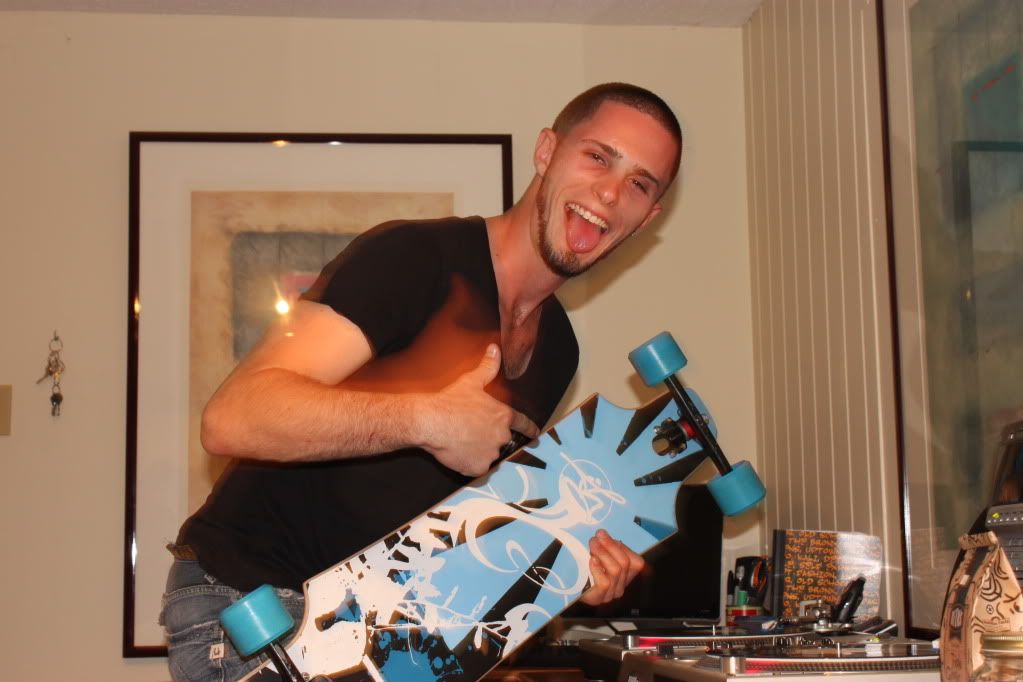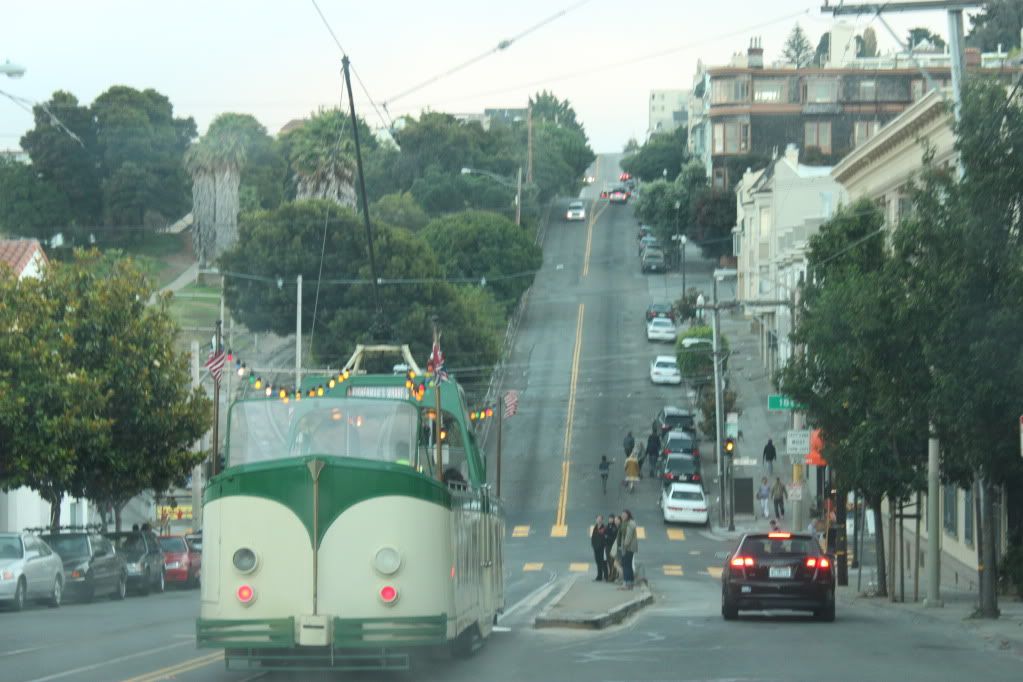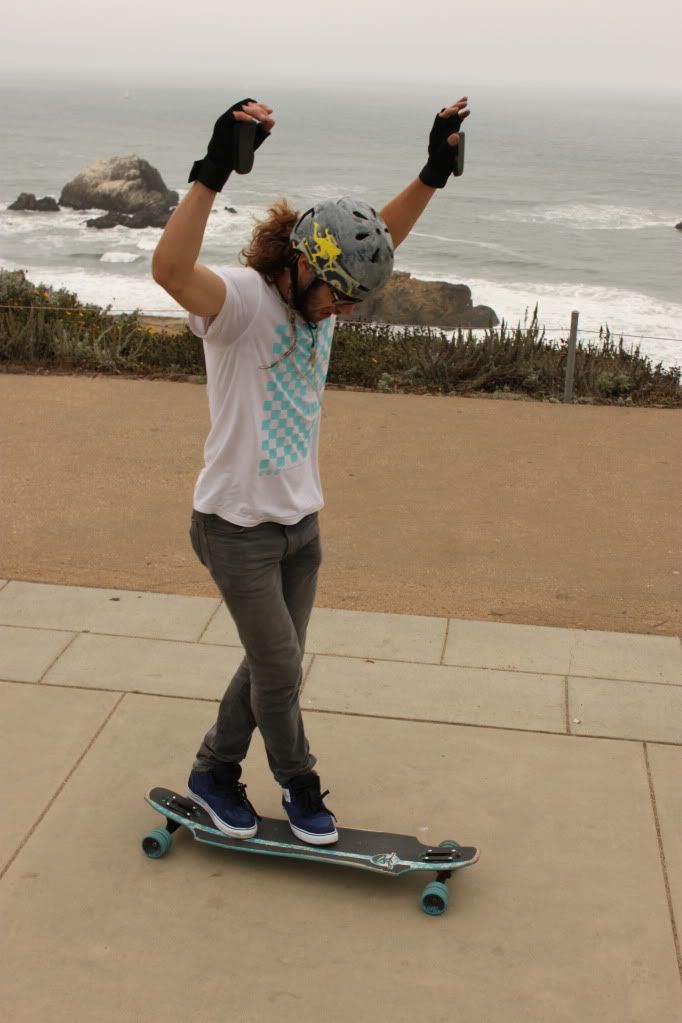 He loves it already.  Almost as much as I love my new camera.  Which is where the pictures came from. 😀 .  We met up with  a buddy of mine from new york Bobby Huneken!  We shredded the town!! Tracy took most of these shots ftw.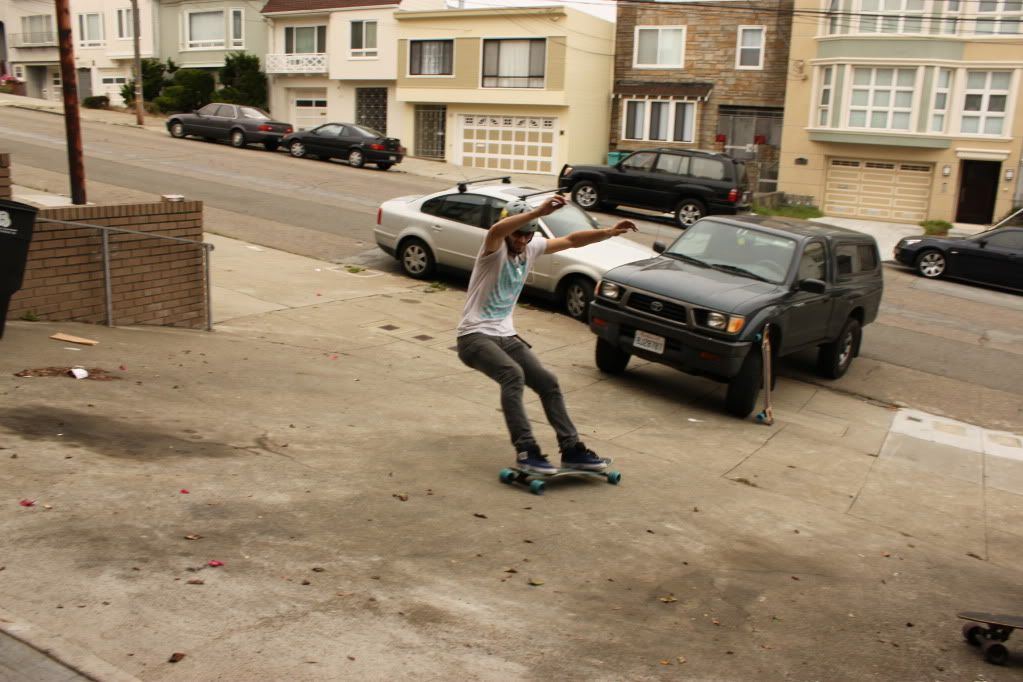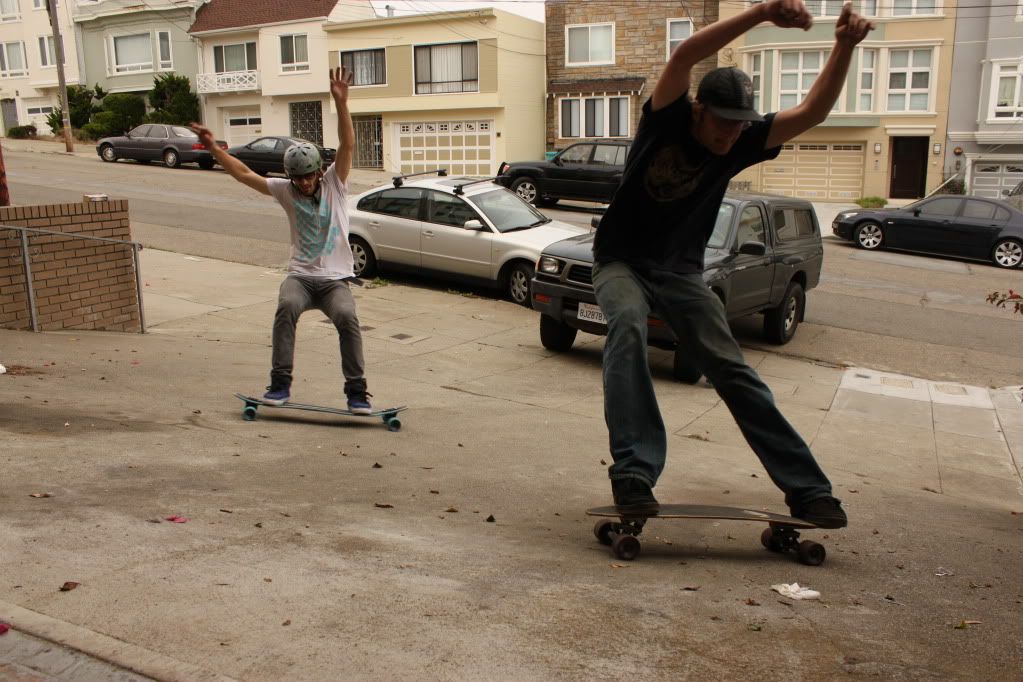 Bobby lived on a nice hill with a Huge Bank as a driveway! It was so much fun to skate.  All around his house there was skate spots and awesome sidewalks with concrete dips and banks all over the place!! All I can say is..  Boarding Heaven.  No wonder longboarding is so big in California..
Btw we all went to the Muir woods to check out the red woods!! You have to go.